---
OBS

COPE leveres kun med (en utførlig) engelsk veiledning
---
COPE has 88 picture cards for Trauma and Healing, sharing communication and creating communication
Coping is a skill. Situations arise every day that require us to exercise it. Some such challenges are easily resolved by making use of already acquired responses. Other challenges are new, more serious or even traumatic: threats for which we find ourselves unprepared. Within such crises lies as well a potential for healing and growth.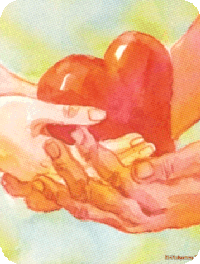 The COPE Cards came into being as a result of a meeting between a Russian painter, an Israeli psychologist and a German publisher - representatives of three nations that share the fact of recent histories filled with traumatizing events. They decided to co-create a tool for working toward a world with less suffering.
COPE´s extensive collection of images was painted by Marina Lukyanova under the guidance of the internationally renowned trauma therapist, Dr. Ofra Ayalon, and of publisher, Moritz Egetmeyer. The COPE Card images reflect Marina´s background as a wandering water-colourist, Ofra´s long and effective history as a helper in healing trauma and Moritz´ expertise with cards for association. A tabloid representation of terror, violence or disaster for these cards was rejected by COPE´s creators, the assumption being that persons who come to use them as a tool already have such images stored in their minds.
.

They chose rather to represent traumatic events and the emotional responses that they trigger in a symbolic and metaphoric manner.
Why use cards for trauma-healing work?
OH-Publishing has an established history of producing, in card-form, tools that facilitate authentic expression in a competition and judgment-free context. These card decks have been widely accepted by teaching and social professionals as well as by lay people in many countries and of many cultures. In a world in which conflict - whether private, domestic or international - is erupting constantly the experience of trauma seems pervasive. Destruction is all too easily achieved while rebuilding remains a difficult process.We need every tool we can dream of to help build a better future. To achieve such a goal the past has to be looked in the eye and dealt with. These cards are an ingenious tool for doing just that: they facilitate the accessing both of inner feelings and creative imagination and thereby support the building - and rebuilding - of community through communication.
COPE as a complement
All trauma therapies aim to disentangle people from the constricting influence of an event. The COPE Cards are not meant to replace other therapeutic approaches but to complement them. Their explicit goal is to protect, to connect and to validate, whether used alone or in conjunction with other methods or with other cards in this series. The COPE Cards can enhance the process of uncovering and giving expression to each person´s outlook on life and to each one´s unique strategies for dealing with its pains and grief.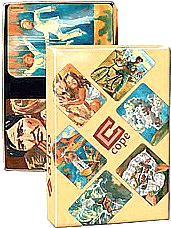 A booklet follows with the deck
In this booklet you will find numerous ideas and suggestions for use, as well as background information about working with crisis and trauma. All users of the COPE Cards are encouraged as well to discover their own applications. In therapeutic and non-therapeutic settings alike, please keep in mind the importance of protecting participants´ vulnerability.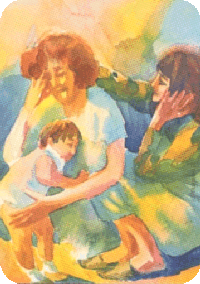 Bearing witness to pain, whether it be your own or that of another, can bring insight and lighten the load. The creators and publishers of the COPE Cards invite all who use this tool to join them in confirming the time-tested proverb: ?Shared pain is half-pain and shared joy is double joy."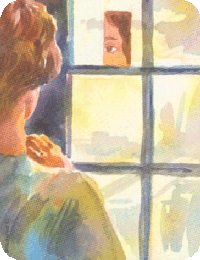 Dr. Ofra Ayalon,
Moritz Egetmeyer